Grateful Acknowledgements
I am grateful to all the generous people who have contributed knowledge, passion, talents, and time,
Kevin Adams,

author of North Carolina's Best Wildflower Hikes: The Mountains

Wayne Bateman,

Scotts Lawn Service

Christi Bruner,

Carolina Wild Native Plant Nursery

Marie Burgess,

Furman University Learning In Retirement Program

Wesley Burnett,

South Carolina Native Plant Society

Dixie Damrel,

Clemson University

Jim Fowler,

author of Wild Orchids of South Carolina

Judy Gordon,

Augusta State University

Jan Haldeman,

Erskine College

Steven R. Hill,

Illinois Natural History Survey

Amanda Howard,

Hunting Island State Park

Rick Huffman,

SC Native Plant Society

Ron Lance

, author of Haws - A Guide to Hawthorns of the Southeastern United States

Janet Manning,

Corneille Bryan Native Garden

Patrick McMillan,

Clemson University / SCETV Expeditions with Patrick McMillan

Larry Mellichamp,

University of North Carolina / UNC Charlotte Botanical Gardens

John Nelson,

AC Moore Herbarium, University of South Carolina

Glen Peterson,

Organic Design

Joe Pollard,

Furman University

Bob Polomski,

Clemson University Extension Service / State Master Gardener Coordinator

Richard Porcher,

The Citadel / author of A Guide to the Wildflowers of South Carolina

Doug Rayner,

Wofford College / author of A Guide to the Wildflowers of South Carolina

Claude Smith,

Clemson University Extension Service / Greenville County Master Gardener Coordinator

Bill Stringer,

SC Native Plant Society / Clemson University

Will Stuart,

photographer for Native Plants of the Southeast

Jane Thomas,

Corneille Bryan Native Garden

Charles R. Thompson,

RainCloud Studios

Lisa Wagner,

SC Botanical Garden

Mike Walker,

Huntington Beach State Park

Ann Wilson,

Myrtle Beach State Park
and more whose names are not listed above, including those who have shared their voices and/or their photographs!
Many of the photographs were taken at places such as Chimney Rock Park, Corneille Bryan Native Garden, and other public parks, forests, preserves, and gardens. These are invaluable resources: Please protect and support them.
The primary reference for plant descriptions is the Manual of the Vascular Flora of the Carolinas, by Albert E. Radford, Harry E. Ahles, and C. Ritchie Bell.
Flora of the Southern and Mid-Atlantic States by Alan S. Weakley (working drafts) has been the major source of descriptions of additional species, taxonomic clarification and revisions, updated nomenclature, information on native status, and synonymy.
Information has been obtained from the PLANTS National Database: USDA, NRCS. 2003. The PLANTS Database. Version 3.5 (http://plants.usda.gov). National Plant Data Center, Baton Rouge, LA 70874-4490 USA.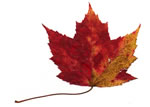 I am forever grateful that there were unfenced woods behind our house when I was growing up (where my brother strung a network of old army field telephones between our basement and the neighbor's treehouse). This woods will always be part of who I am. ... I'm glad that my mom taught me to see each leaf as a work of art. ... And I'm grateful for the patience of my husband, Steve. — Janie Marlow