Your search found 2 image(s) of sepals and bracts of Bindweed and Morning Glory.
To see larger pictures, click or hover over the thumbnails.
To go to the plant's detail page, click its name.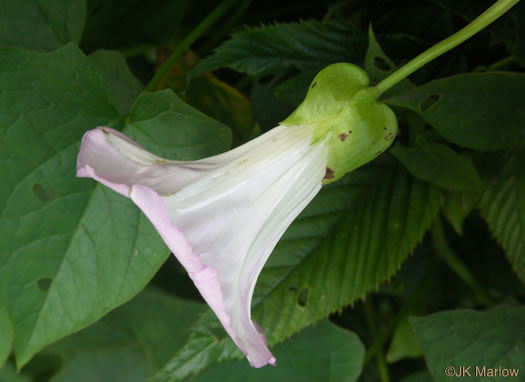 Appalachian Bindweed, Convolvulus species 2

Here ssp. appalachiana has strongly keeled bracts with overlapping bases, per Key to the Bindweeds (Calystegia/Convolvulus, Convolvulaceae) of Alabama and adjacent states (Spaulding, 2013).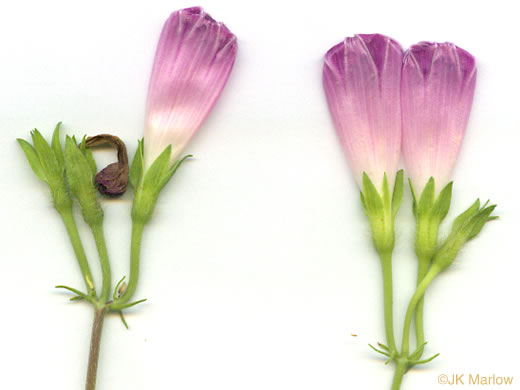 Common Morning Glory, Ipomoea purpurea

Ipomoea has no bracts below calyx, whereas Calystegia and Convolvulus do, per Wildflowers of the Southern Mountains (Smith, 1998).