Your search found 2 image(s) of leaves of Blue Curls species.
To see larger pictures, click or hover over the thumbnails.
To go to the plant's detail page, click its name.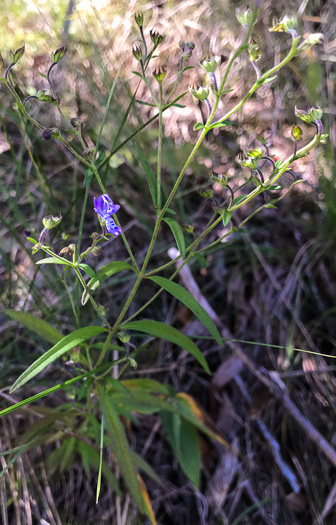 Narrowleaf Blue Curls, Trichostema setaceum

The one-nerved linear leaves are at least 6 times longer than wide, per Wildflowers of Tennessee, the Ohio Valley, and the Southern Appalachians (Horn, Cathcart, Hemmerly, & Duhl, 2005).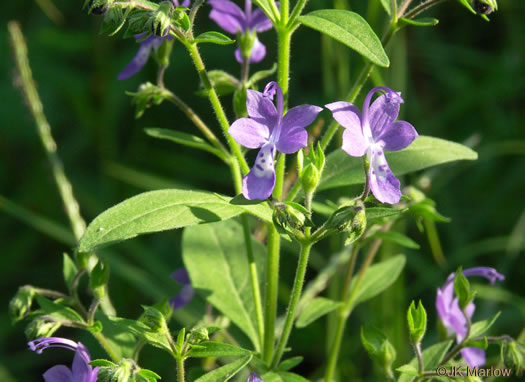 Common Blue Curls, Trichostema dichotomum

Leaves are entire, oblong to lanceolate, per Wildflowers of the Southern Mountains (Smith, 1998).